Its two flagship digital apprenticeship programmes – TechBee and Rise at HCLTech – offer people at different stages of life, free foundation tech skills and paid apprenticeships, including work-integrated learning, leading to a job within the company.
"The gap between supply and demand in the tech sector is growing year on year," says Vice President & Business Head for HCLTech New Zealand, Naved Shafiq.
"So it's important we grow a tech talent pool who can adapt and be skilled for in-demand roles while ensuring the tech industry is diverse and representative of the broader community.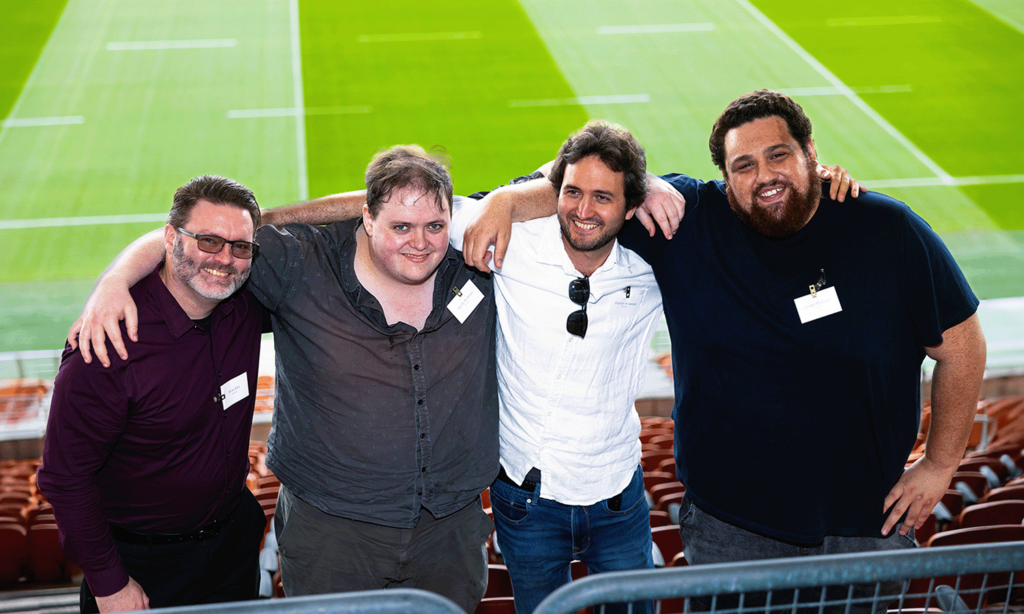 A group of 2023 Rise at HCLTech graduates following their recent graduation at FMG Stadium
TechBee's global success and start up in New Zealand
TechBee, aimed at secondary school leavers, has already made its mark on the global stage, successfully training thousands of people.
It's set to launch in New Zealand from HCLTech's headquarters in Hamilton in February 2024, with its first wave of programme participants.
The programme begins with 3-months of virtual, instructor-led skilling covering the fundamentals of IT and other workplace topics, including ethics and business communications. Then, if the learner is interested and successfully completes an assessment, they are offered a 9-month part-time paid internship within the company. During this period, the learner builds their confidence and competence through technical instruction, hand-on training, and mentorship and pastoral support. Upon successful completion and performance throughout the apprenticeship period, they're offered a full time role within HCLTech.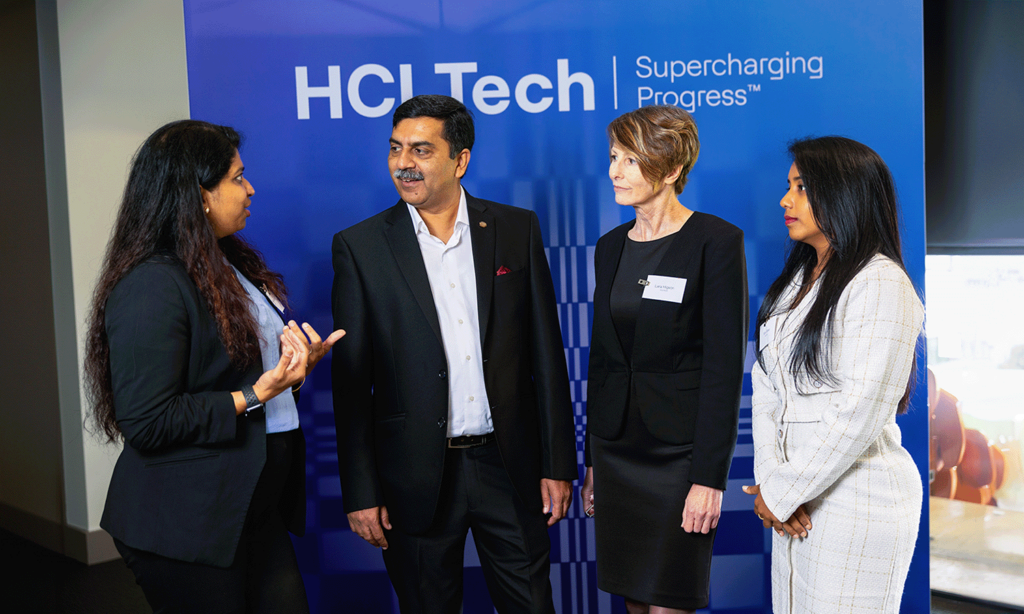 HCLTech training programme creators, (from left to right), HCLTech Programme Manager – ANZ TechBee, Vaishnavi Sundar, Vice President & Business Head for HCLTech New Zealand, Naved Shafiq, HCLTech Vice President Growth Markets, Lara Higson, and Senior Executive Minu Bose.
Nurturing tech skills and diversity with Rise at HCLTech
Rise at HCLTech follows the same programme format, but with other cohorts. It's targeted at mature people looking to skill, upskill or reskill, with a focus on Māori, Pacific, women, and people with a disability.
"Through this programme, we wanted to contribute to the community in a way that would enable us to collaborate and play our part as an industry partner in the New Zealand ecosystem, and meet the growing demand for skilled tech professionals," says Naved.
"So we partnered with the Ministry of Social Development to provide people with the chance to enter a career in technology, particularly those who may not have previously had that opportunity."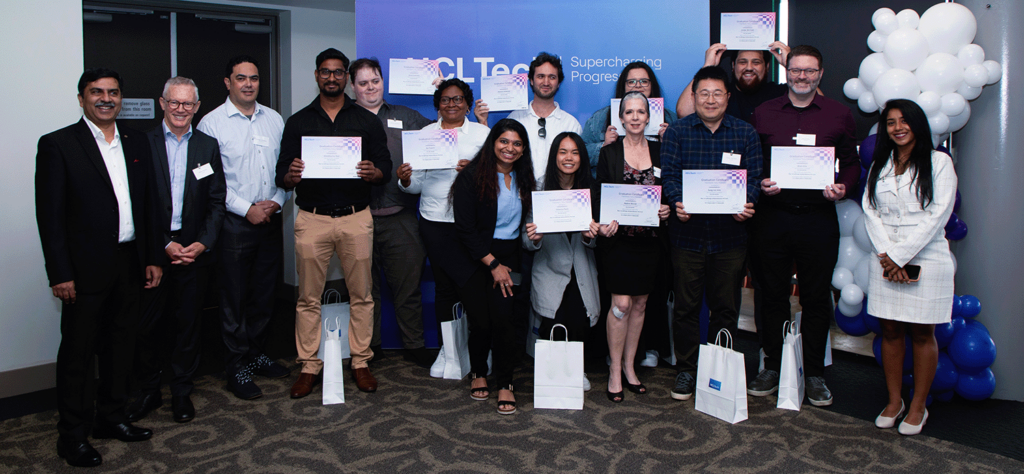 Rise at HCLTech ran for the first time in 2022 with 13 students successfully graduating and 12 of those are now in a variety of roles at HCLTech NZ. The next wave is expected to run in 2024.
Building on strengths
Naved believes that providing people with opportunities to be exposed to different areas of the business is important for identifying strengths and building skilled and adaptable talent.
"Everyone comes to us at a different level. So we start at the beginning and over the first 3 months and bring everyone up to speed on the current fundamentals of IT," he says.
"When it comes to the apprenticeship, everyone gets to work in a live workplace environment – it could be in field support operations, service desk or as a project coordinator, for example.
"While they're placed in a role that suits their strengths, they also get trained in and exposed to different areas of the business to broaden their skills."
Fostering growth and lifelong learning
Once they're employed at HCLTech, the learning doesn't stop, explains Naved.
"Education is a big focus for us, and we're always looking for ways to support people right through their career with us."
All HCLTech staff get access to a learning portal which holds a range of certificates and training and staff can apply to get the costs of external training covered.
Join the programme
To express interest in either programme, visit TechBee New Zealand at HCLTech or Rise at HCLTech. To be eligible, participants must be a NZ Citizen/Permanent Resident and have achieved NCEA Level 2.
About HCL Tech
HCLTech is a global technology company, home to more than 221,000 people across 60 countries, delivering industry-leading capabilities centered around digital, engineering, cloud and AI, powered by a broad portfolio of technology services and products.
> Career Opportunities: Application Support & Development, Service Desk, Data Analytics, Artificial Intelligence, IoT, Cloud, Cybersecurity
> To get in touch with HCLTech email: hcl.nz@hcl.com