From building websites to championing women
Rocketspark's journey began in 2009 when brothers Jeremy and Grant Johnson and their mates Richard King and Lee Reichardt, identified the need for a user-friendly website building platform that small businesses could use to establish their digital presence.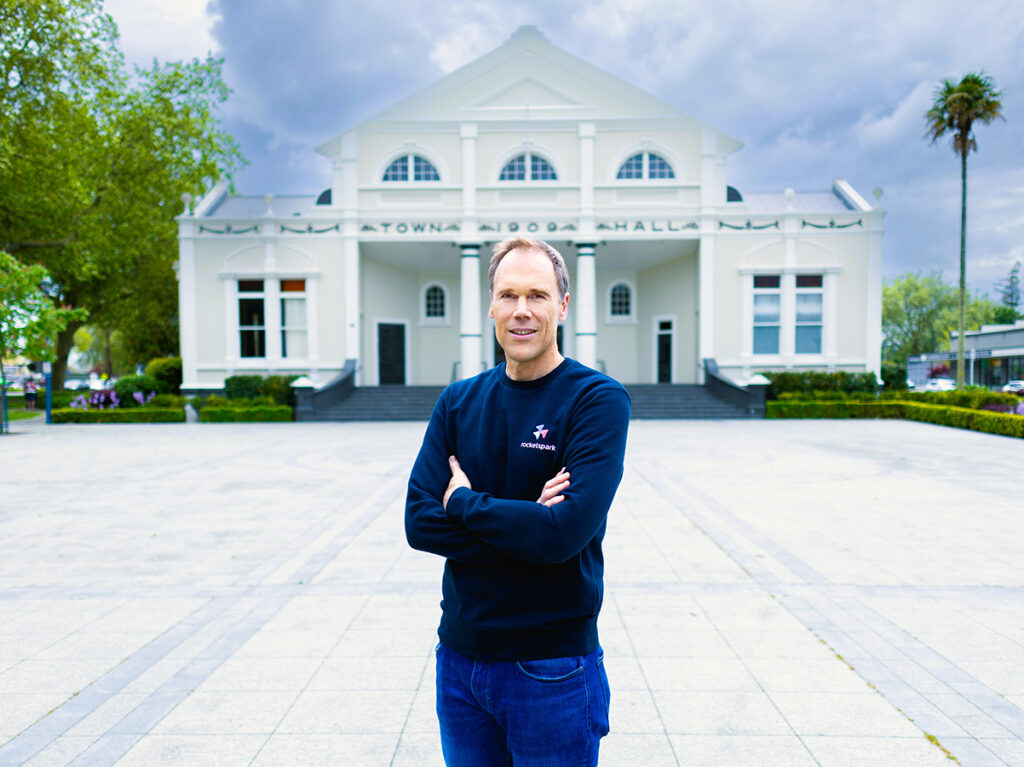 Rocketspark's CEO, Grant Johnson
"We knew the feedback from our friends and family was that creating a website can be difficult and confusing. And when you're stuck, it's hard to get good help.
"So, our initial aim was to provide an intuitive platform for non-technical people to create their own affordable and effective websites with quality ongoing support," says Grant.
But as time went on, the team identified a unique trend: graphic designers – most of them women working for themselves – were using Rocketspark to create websites for clients.
"Many of them were mums with young kids with a 9-3 working slot. And while the platform was doing well and these designers were producing quality work, they weren't experts at the business side of things.
"So, we thought, let's give them the tools they need to be successful in their businesses."
From there, Rocketspark's focus expanded to fostering a thriving community of graphic designers who could learn and grow while connecting with peers.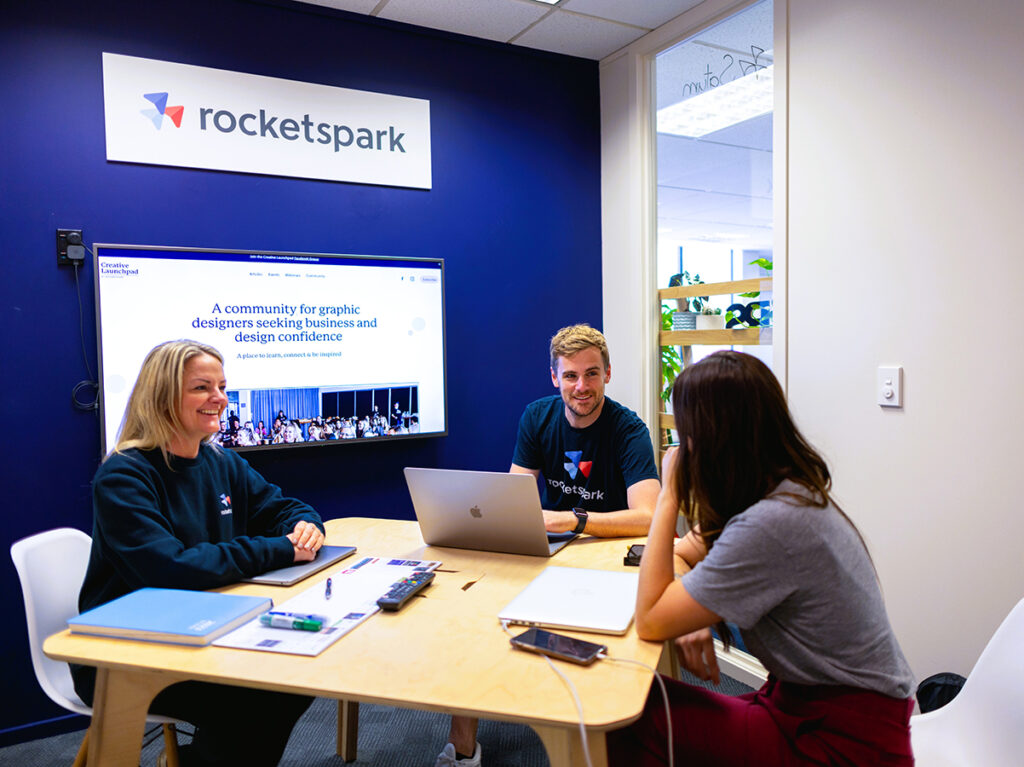 Members of the Rocketspark team ideate in their Cambridge office.
Making a difference
These days, they run the Creative Launchpad community, free webinars, coaching programmes, brunches for graphic designers and other networking events aimed at upskilling designers in both technology and business acumen.
Grant says they're getting great feedback and results.
"We worked with one designer [Courtney] recently, for example, who was producing very high-quality work, but wasn't charging enough for it. We helped her see the real value of her work," he says.
Courtney, who runs Kindred by Courtney, explains: "The programme has completely changed how I perceive my relationship with my clients.
"I now see myself as a creative expert that guides them through a process. This has resulted in me gaining the confidence to be far more selective with what clients I take on, increasing my charge-out rate and giving a far better service than I was previously."
Alongside learning and upskilling, Grant believes the connection side is also important.
"It can be isolating working alone, so having a community where they can share their experiences and ask questions is invaluable," he says.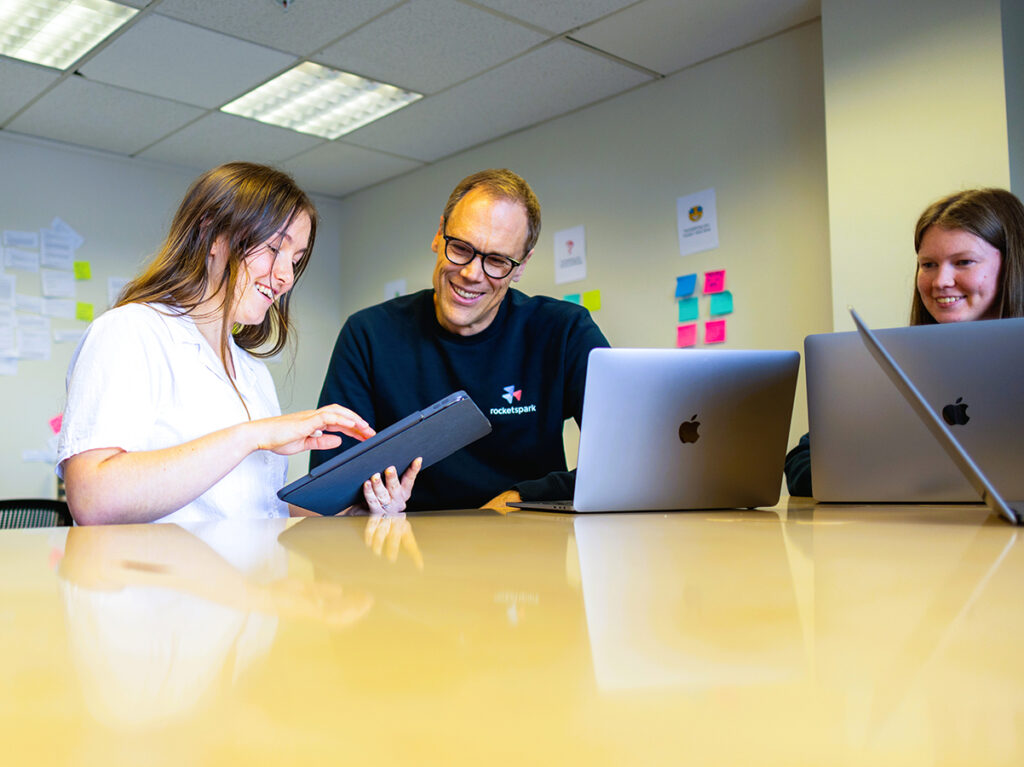 Rocketspark's upskilling programmes help empower female designers
Battling gender imbalance
When it comes to gender in the industry, women still only make up 27% of New Zealand's IT workforce.
"I go to local tech leaders' lunches with other CEOs and founders and there might be one female founder or CEO," says Grant.
"I sit there and I'm like, 'why is that? That's not right'. But how do we change that? It needs to start at a really young age in terms of showing opportunities in technology," says Grant.
With this in mind, in September 2023, Rocketspark partnered with TechWomen to run the ShadowTech Day which saw 20 year 9-11 girls from Cambridge High and Te Awamutu College visit Rocketspark and Rimu Hosting.
They spent the day learning about the world of tech and experiencing what it would be like working in a digital company while learning about potential career paths from successful women in the field.
"It was so cool going from the start of the day, where these girls were quite reserved, to the end where the room was loud and raucous," says Grant.
"By then, they were building websites for businesses, asking questions and chatting with developers and overall, sounding very positive and engaged."
Year 10 student, Lucia felt the day helped her learn more about how technology is used in the real world.
"It helped me see the different ways I can use my skills in technology and possible jobs in the future. I really enjoyed it and think it is important for people like me to see."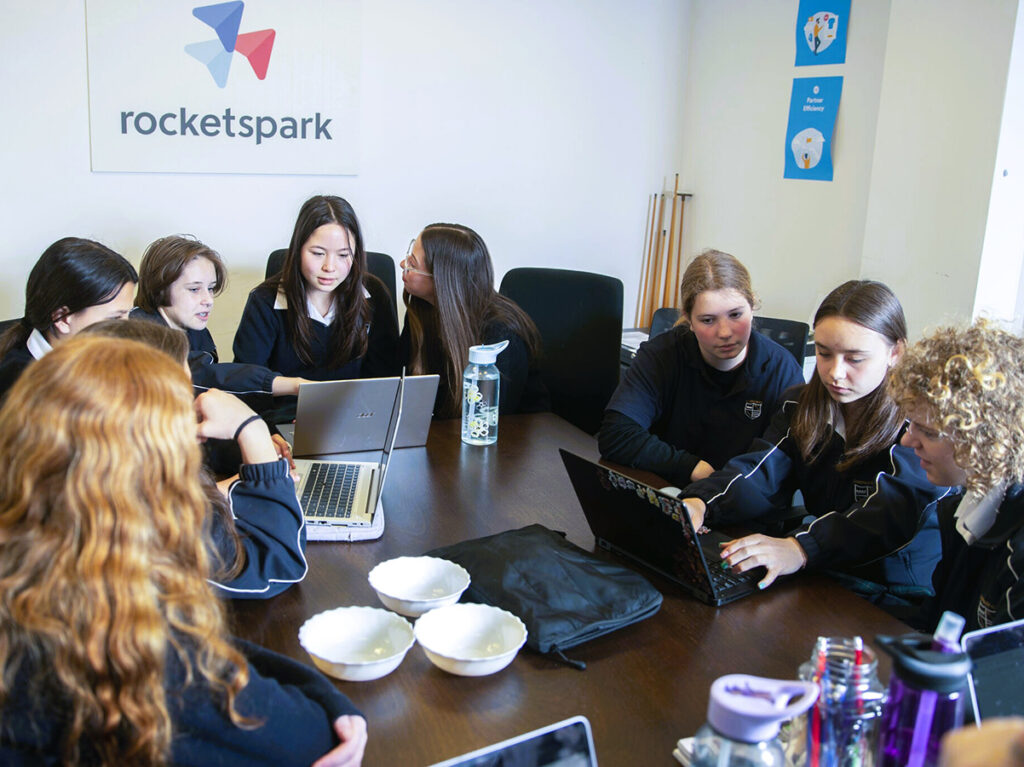 Year 9-11 students learn digital skills at Rocketspark as part of ShadowTech Day.
The road ahead
As Rocketspark looks to the future, nurturing tech talent and fostering a sense of community will continue to be a priority.
"It's so rewarding having that bigger mission. And at the end of the day, we all win," says Grant.
About Rocketspark
Rocketspark is an online website builder, purpose-built for designers, marketers and virtual assistants, dedicated to creating stunning websites for their clients. With a global reach, the tech company develops website design software with a variety of features, including search engine optimisation, marketing tools, ecommerce functionality, ecommerce website builder, xero integration and afterpay integration.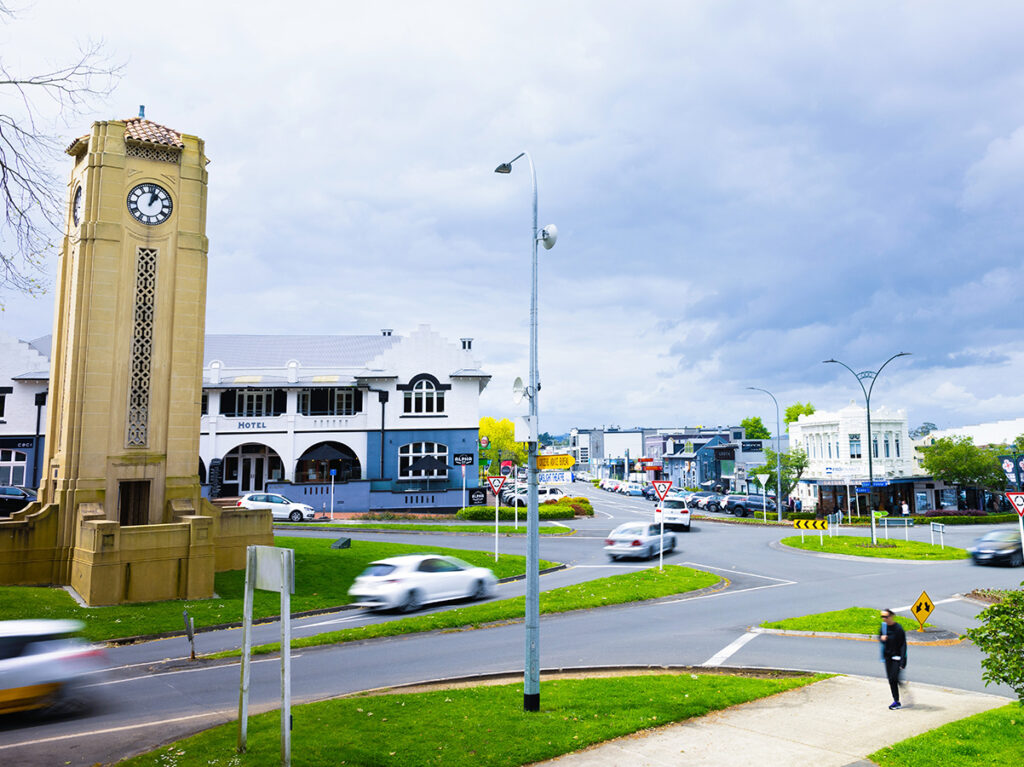 Rocketspark is based in the peaceful Waikato town of Cambridge.
Tech jobs at Rocketspark
From front-end developers to experts in machine learning and AI, Rocketspark is always on the lookout for talented tech professionals to join the team.
See career opportunities at Rocketspark.